Welcome to SpectrumEyecare.ca!
We invite you to experience our exceptional eyecare and distinctive eyewear.
Our Optometrists are committed to the health of your eyes and our Opticians are passionate about making you shine with the perfect pair of glasses.
We currently carry over 650 

frames and sunglasses in our upstairs office space.

 

Call 403-652-2424 today to book your appointment.  Thank you to our amazing community for your continued support!
Oct 18, 2016
In Memory of Dr. Ken Gellatly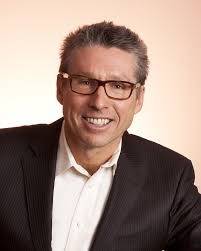 On October 13 a close friend and colleague along with 3 others died in a tragic plane crash near Kelowna. Ken and I were roommates at university and we had remained close friends over the years. Our families spent time traveling together and we shared many common interests and traditions. His Friendship enriched the lives of all who knew him. He will be missed.
Dr. Peter McGuigan
Sep 22, 2016
Do you do your grocery shopping at High River Co-op?
Sep 22, 2016
Construction on 1st Street South West is in full swing.
Emerson Lane Building 103 - 3rd Avenue W 2nd Floor
High River, AB T1V 1M5
In case of an eye emergency during business hours please contact our office. If you are experiencing an eye emergency outside of business hours please proceed to the High River hospital.
Monday:

9:00 AM - 5:00 PM

Tuesday:

9:00 AM - 5:00 PM

Wednesday:

9:00 AM - 5:00 PM

Thursday:

9:00 AM - 5:00 PM

Friday:

9:00 AM - 5:00 PM

Saturday:

Closed

Sunday:

Closed